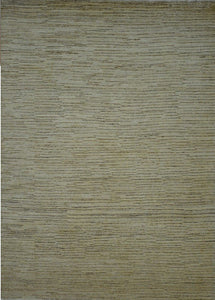 Chobi comes from Persian word 'chob' meaning wood (or the dyes found in wood). Chobi rugs have unique characteristics that differentiate them from others carpets, including the process of hand-knotting on the spindle of the loom. They were developed in Lahore in response to the North American demand for traditional rugs without traditionally strong colours, hence their muted, antique appearance and natural wood colouring. Weaving centres were established in the border region of Pakistan and Afghanistan, where Chobi rugs were produced primarily for North American markets.
Rug Origin: Pakistan
Knotting Technique: Hand Knotted
Key Notes:
About:

Size: 5'x 7'
Click here to get more information about shipping rates, schedules, methods and restrictions.
If you are not completely satisfied with an online purchase or gift, you may return your U.S.or Canadian purchase in store or by mail. Restrictions apply for returns made outside Canada.