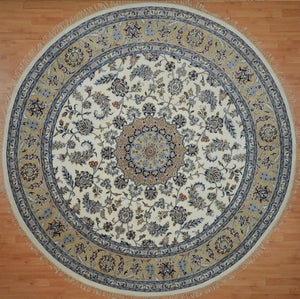 Used traditionally as a floor covering in South Asia, the Dhurrie (also Dhurri, Durrie, Durry or Dari) is a thin, flat-woven carpet or rug that is also used for packaging and bedding. Because they resist insect infestations that destroy carpets, the cost of maintaining Dhurries is low.
Rug Origin: India
Knotting Technique: Hand Knotted
Key Notes:
About:

Size: 8`3 x 8`3
Click here to get more information about shipping rates, schedules, methods and restrictions.
If you are not completely satisfied with an online purchase or gift, you may return your U.S.or Canadian purchase in store or by mail. Restrictions apply for returns made outside Canada.