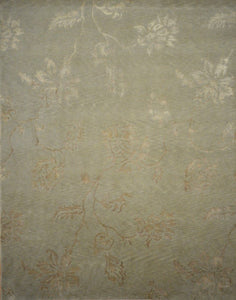 Handmade Tibetan carpets are made in Tibet, where wool is an important source of income, and also by Tibetan refugees living in Nepal. Usually small and intended for use in homes and temples, carpets made in Nepal feature modern western patterns in pastel colours. The carpets are labelled 'Tibetan' to distinguish them from carpets made in other production areas.
Rug Origin: India
Knotting Technique: Hand Knotted
Key Notes:
About:

Size: 8' x 10'
Click here to get more information about shipping rates, schedules, methods and restrictions.
If you are not completely satisfied with an online purchase or gift, you may return your U.S.or Canadian purchase in store or by mail. Restrictions apply for returns made outside Canada.