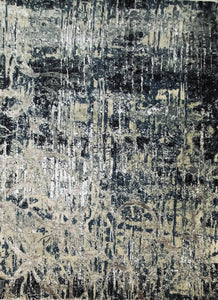 Several centuries ago, Persian rug weavers were brought to India to practice their craft in a new country. Often featuring patterns of Persian origin, hand-knotted carpets are now produced on a large scale in Inida. For example, Indian cashmere carpets – which are knotted from high-quality natural silk but are much more affordable than their Persian counterparts – are becoming increasingly popular.
Rug Origin: India
Knotting Technique: Hand Knotted
Key Notes:
About:

Size: 8' x 10'
Click here to get more information about shipping rates, schedules, methods and restrictions.
If you are not completely satisfied with an online purchase or gift, you may return your U.S.or Canadian purchase in store or by mail. Restrictions apply for returns made outside Canada.